What makes our golf course different? The technically challenging but gently sloping course offers two 9-hole courses for a total of 18-holes full of surprises spread over 35 ha. Free buggy links are provided between the two courses.
Click on the golf course to enlarge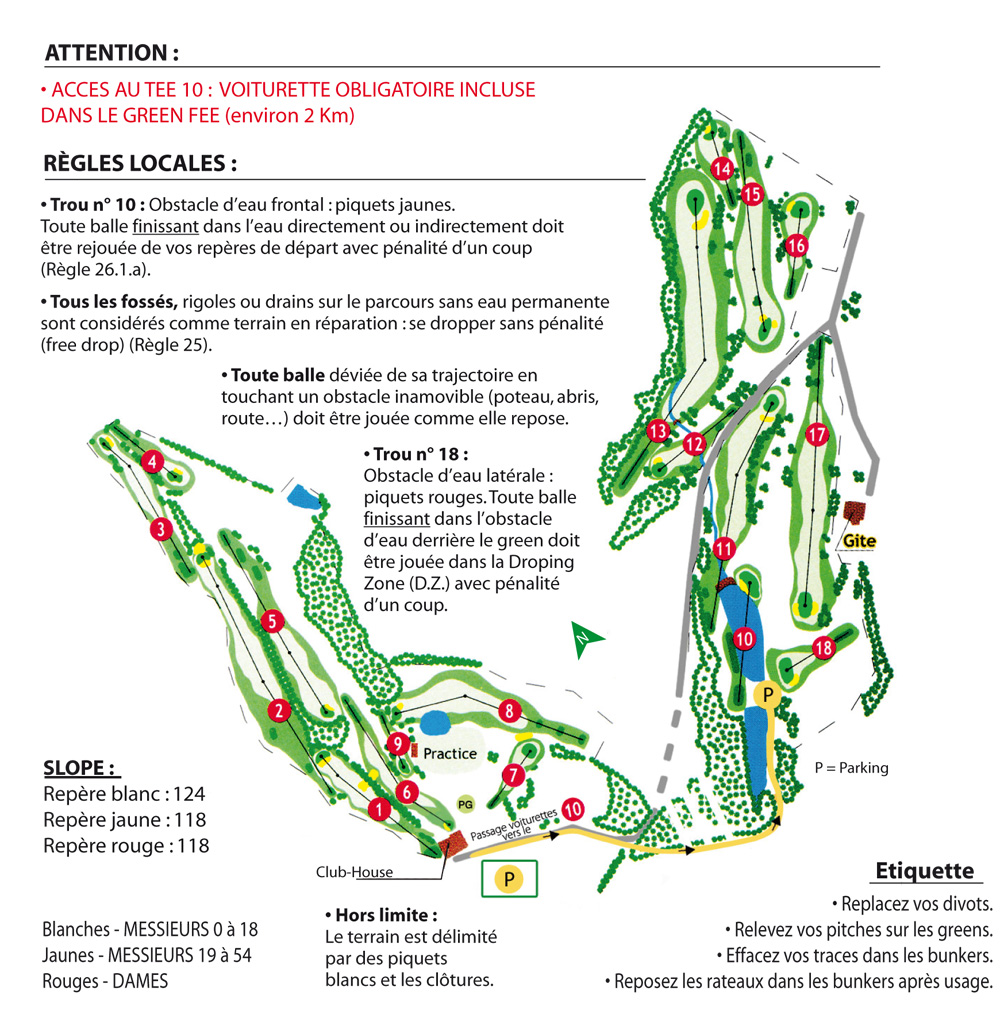 Since the course opened, Eric Galardi has been teaching or helping players improve their skills thanks to his instruction based on fundamental techniques combined with the appropriate coordination techniques.
Training sessions, individual or group lessons are available. Just call +336 14 12 40 57 or send an email to ericgalardi64@gmail.com
As you discover or improve existing skills, you will come to realise just how much pleasure playing golf can be, over and over again. A choice of offers are available: individual personalised lessons, golf training sessions, expert advice around the course – you pick according to your needs and to suit your expectations.
With its panoramic view overlooking the golf course and the hills of the Basque country, the Golf Epherra Restaurant has, over time, become well-known for its delicious and tasty lunches to enjoy with a golfing partner or friends.
Although it sits just outside the village of Souraïde, the cuisine appeals to diners from the surrounding areas. Reservations are recommended.
Before or after your game of golf, give yourself a treat out on the terrace or in the dining room.
In the evenings we cater for groups by prior booking only.
Fancy a quick tea-time treat? Discover our sweet and savoury snacks.
Restaurant is open from 11:30am to 15:30pm (closed on Wednesdays). July & August open every day from 8:00am to 8:00pm. - Phone : 05 59 93 80 42.